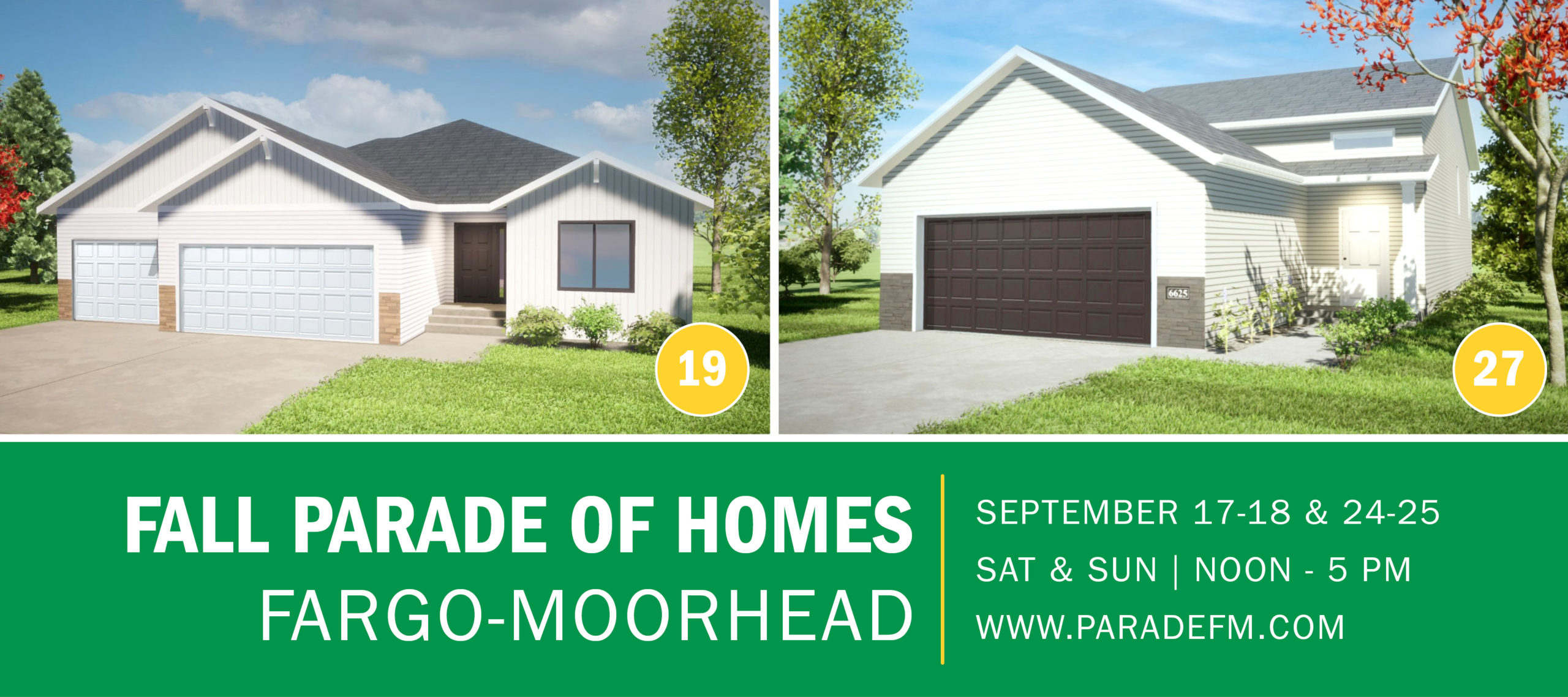 The Fargo-Moorhead Fall Parade of Homes is here! This scattered-site tour showcases the area's best builders, contractors, and designers. Gather inspiration from the 37 homes on the tour, meet with local professionals, and explore our rapidly growing community.
All New Gutter is proud to feature 2 homes on this fall's tour! We worked with area builder Jordahl Custom Homes to protect and beautify their properties.
Whether a home is brand new or a century old, a functional gutter system will protect a home from its biggest threat—water! For over 45 years, All New Gutter has been helping homeowners in the Dakotas and Minnesota relax and enjoy the comfort of their homes without having to worry about maintaining their gutters. We make the process simple by offering only the highest-quality products, custom crafting them on-site, and backing them with our exclusive limited lifetime warranty.
Event Details
Head out to the Fargo-Moorhead Fall Parade of Homes over the weekends of September 17-18 and 24-25. Homes are open from noon to 5 PM Saturday and Sunday, and tickets are free. Pick up your guide at any area Hornbacher's store in the Fargo-Moorhead area for a fold-out map showing all Parade entries. You can also find a digital Parade of Homes map here.
While you are out and about, pause to admire the design and craftsmanship on All New Gutter's work on the following homes:
Call All New Gutter today at 701-280-9261 or fill out our convenient online contact form to schedule a free, no-obligation consultation with our experts. Follow us on Facebook, Twitter, Instagram, and LinkedIn to stay up to date on all the latest!