Your Source for the Area's Highest-Quality Seamless Gutters!
All New Gutter Service is committed to providing homes with seamless gutters that are not only appealing but also high-performance, and virtually maintenance-free. In fact, our reputation depends on your satisfaction! Happy customers are why we have been serving the area for more than 40 years. From Alexandria, MN to Bismarck, ND, we are proud to be the region's leader in gutters, gutter protection, downspouts, and also soffit and fascia.
Seamless Gutters: Styles & Profiles
At All New Gutter, we offer a variety of seamless gutter systems to suit every home and every style. Our most popular profiles are the 5-inch and 6-inch gutter systems in a .032-inch thick aluminum—the thickest, and also most durable aluminum gutter available! With over 15 standard colors and endless custom color options, you can disguise your gutters with a perfect match or coordinate them for high contrast. Either way, we're happy to assist in the process. What's more, the standard colors feature an industry-leading 70% PVDF paint finish technology. This paint finish contains durable ceramic compounds to ensure that your home's soffit, fascia, and rain-carrying system will retain its rich, beautiful color year after year.
Gutters: An Essential Investment
Your home is your largest investment. We're here to help protect it from its biggest threat—water!
Painted surfaces, like the exterior of your home, will wear significantly faster when wet, causing peeling, chipping, and potential rotting sooner than normal.
Water by your foundation will eat away at the lime in cement and eventually create cracks; this leads to flooded basements.
Water near cement pads will undermine the pad and cause frost heaves that will also crack the pad.
Stone walls, walkways, or stonework can also be undermined by water.
Overflowing gutters will dirty the walls, rot any exposed wood, and lead to replacing door jambs, window sills, wood siding, decking, etc.
Splashing water can ruin nearby plantings and landscaping around a house.
The All New Gutter Service Difference
Our reputation means everything to us. That's why we won't compromise the quality of our materials to save a few dollars. We would rather lose a job than harm the reputation we have earned after more than 40 years of quality service to our community. In fact, we only use the thickest seamless gutters available, combined with the strongest hardware to hang them.
Just as important as the materials we use is the experience of our installers. Every installer has had extensive training and is fully certified in our production techniques. This ensures that your gutter system will be installed at the right angles for optimal water flow and efficiency. All New Gutter does not let any installer on a job until they are 100% proficient in our installation methods, ensuring that we offer only the highest-quality gutter installation in Fargo, ND, and beyond!
Fully Insured For You
All our installers are employees of All New Gutter Service with full worker's compensation insurance coverage. To put it differently, we do not use subcontractors on our projects. We are licensed, insured, and bonded in North Dakota, South Dakota, and also Minnesota. Whether you need seamless gutters in Bismarck, ND, soffit and fascia in Alexandria, MN, or gutter protection in Fargo, ND—we've got you covered!

Cleaning & Repairs
All New Gutter Service not only installs seamless gutters, but we also offer cleaning and repair. Did you know that with proper maintenance you can extend the life of your gutter system for many years? We will professionally clean your gutters, and if we find any damage, we may even be able to repair it on the spot.
What to Expect
An All New Gutter Service specialist will start by visiting your home to evaluate any water issues you may have. With your input, we will plan the best course of action to protect your home.
We will assess your home and provide recommendations on how to best control the water flowing from your roof.
We will work with you to select the best gutter style for your home. Of course, style refers to the profile of the gutter and downspouts.
With over 15 standard colors, as well as infinite custom colors, we will recommend a custom system that will look as good as it works.
Installation Day
Once your style and color decisions are complete, our team will prepare for your install with one of our trained specialists. Generally, home installations are completed within a day.
We manufacture your gutter system on-site with our seamless machines.
Gutters are cut to the exact length of your home, then installed with the proper angles to guarantee optimal water flow.

Hidden Gutter Hangers
Our seamless gutters are installed using hidden hangers designed to provide greater support, and also a cleaner look. In fact, by securing them with 1½-inch screws, the chance of developing saggy, leaky gutters is greatly diminished. We also install steel fascia gutters, half-round gutters, soffit, and fascia.
Available Colors
With access to an array of standard colors, and also endless custom color options, we'll find your perfect match. Whether you want yours to blend in, or stand out with contrast, our team will make sure you get the look that suits your style.
White

Canvas

Sand

Boulder

Northwood

Burlap

Khaki

Bronze

Ash

Charcoal

Carbon

Sage

Storm

Twilight

Brick

Royal Brown

Mocha

Black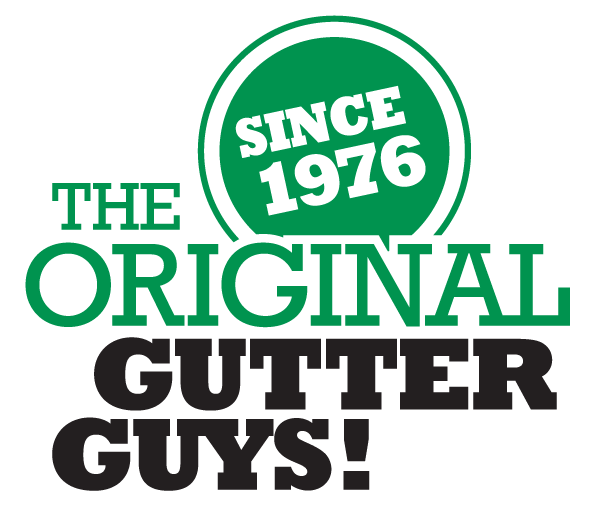 Schedule Your Free Estimate for Seamless Gutters & Installation Today!
Call All New Gutter Service today at 701-280-9261 or fill out our convenient
online contact form
to schedule a free, no-obligation consultation with the leading experts for gutter installation.