Are you a homeowner looking to replace, update, or add a rain carrying system to your home?
Do any of these apply to you?
Seeking a new rain carrying system
Need have your gutters cleaned
Want to set up a FREE estimate
No matter what you're looking for, we have you covered! We offer seamless gutters, gutter protection systems, soffit and fascia, downspouts, and more.
Fill out the form below today, and one of our gutter specialists will be happy to work with you.
Learn More About the All New Gutter Difference!
Since 1976, we've been your trusted source for maintenance-free seamless gutters, as well as soffit, fascia, and downspouts. We are proud to be "The Original Gutter Guys," and also your local leader in exterior home protection. Discover the All New Gutter difference today!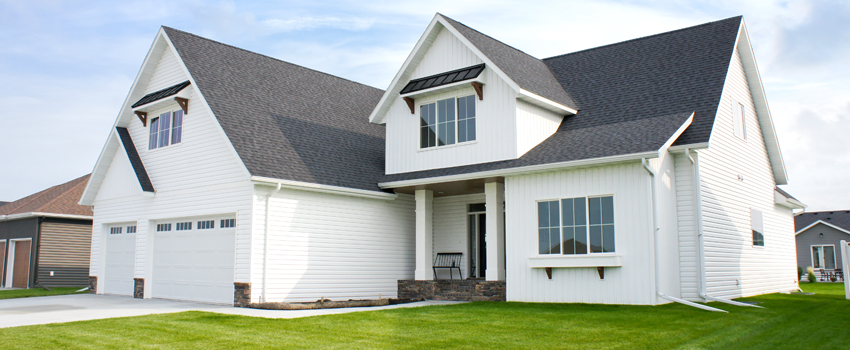 All New Gutter Service is Your Source for Superior Gutter Protection Systems!
Undeniably, one of the most important protection features for building exteriors is a gutter system.. Not only do they keep your property dry on the inside, but they also prevent rotting soffit and fascia, as well as rainwater runoff that can lead to foundation damage. All New Gutter Service is devoted to defending your home with gutters that are appealing, high-performance, and virtually maintenance-free!

Seamless Gutters
At All New Gutter, we understand how essential it is to choose the right gutter system. That's why we offer a variety of seamless gutter systems to suit every home and every style. With multiple profile options, over 15 standard colors, and endless custom color options, you can disguise your gutters with a perfect match or coordinate them for high contrast. In addition, we use only the highest-quality materials, installed by our fully certified installers, so you can be sure your investment will last.

Gutter Protection
If you need new gutters, it's a good time to consider gutter protection! All New Gutter offers some of the most comprehensive systems and screens in the business. With Leafaway, Gutter Gekko, and E-Z Flow, your gutters will always be protected from clogs caused by leaves, twigs, and other debris.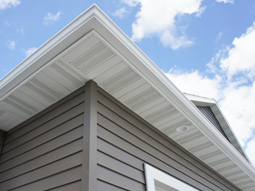 Soffit & Fascia
Soffit and fascia serve an important role that is often underestimated. Working together, they disguise attic ventilation and are responsible for protecting exposed areas of your home from pests, wind, and rainwater. That's why All New Gutter offers maintenance-free, custom-cut soffit and fascia.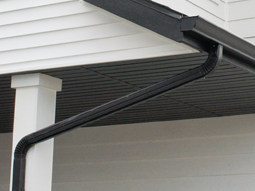 Downspouts & Elbows
Engineered for superior strength and performance, All New Gutter offers an exceptional downspout called Superspout™. This 3-inch square downspout is designed to keep your home safe and dry. It swirls water like a cyclone to remove debris easily, reducing clogs and improving water flow by 50%!